Short Hair Cat Urn
Short Hair Cat Urn
ShadowCasts bronze short haired cat urns are truly magnificent works of art, painstakingly crafted to capture the essence of each represented breed in unsurpassed style, class, and quality. Our short haired cats are tastefully designed and developed to be both elegant and functional. These urns are made of resin.
Our bronze cat urns make for beautiful decor, as they will attractively accent your home or office while wonderfully showcasing a favorite feline. ShadowCasts exquisite bronze animal figurine urns are fashioned with a 4" metal plug, which enables them to easily function as cremation urns.
ShadowCasts bronze short hair cat statues are the ultimate pet tribute, intended only for use indoors, and made to provide a lifetime of memories and service. Your cat deserves the best, so honor them with ShadowCast for the rest of their life!
Approximate dimensions: 17.5" x 11.3" x 9.75" tall
Capacity:48 ci.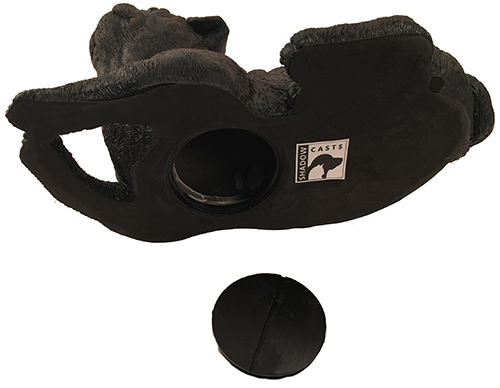 The Short Hair Cat Urn is one of a kind, to say the least, but that's why you're drawn to it in the first place.

Inventory Last Updated: Feb 28, 2020